Endomorph Workouts & Training
People with an endomorph body type are often stocky and have a low metabolism. They contain more muscle and fat than the ectomorphs, and may find it difficult to lose fat. Therefore, it is recommended for these people to focus on a combination of High Intensity Interval Training (HIIT), as opposed to Low Intensity Steady-State Cardio (LISS), as well as full body hypertrophy training and conditioning exercises.
These exercises are designed to elevate the heart rate and keep the heart rate high throughout the workout in order to shock the body into burning fat. Below is an explanation of hypertrophy training, as well as examples of HIIT, and conditioning exercises.
This is simply a training method which is specifically designed to cause muscle growth, and is not centred around strength gains. During strength training you would choose heavy weights where you can perform sets of between 1-5 reps max. During hypertrophy training, however, you should choose slightly lighter weights where you can perform sets of between 6-12 reps to or near failure. This type of training causes more metabolic stress as well as muscle damage, which then leads to more muscle growth.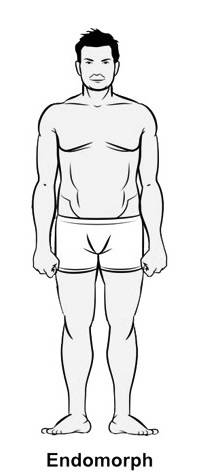 HIIT (High Intensity Interval Training) Exercises
Burpees

Mountain Climbers

Side Kick Throughs

Mule Kicks

Max Height Jumps

Jumping Lunges
---
Conditioning Exercises (fat burning exercises)
Battle Ropes

Sprints

Heavy Bag Boxing Work

Kettlebell Swings

Medicine Ball Slams

Farmer's Carry

Fast Double-Under Jump Ropes